Meet the founders
Welcome, let's get to know each other… 
longvé was founded and built on the feeling of joy that you get when you choose what is right for you. One size fits none, and that is what longvé is about. We welcome all, and hopefully we can offer something that suits you. To us, no choice is wrong, if it is right for you.

Made to move 
We offer a range of base designs for you to personalise through a set of choices. All handcrafted with 'forever-quality' and longevity in mind. That's why our name is longvé. Your unique piece is made to move with you — anywhere, any day and anytime. It is something personal – almost like wearing a second skin and having a companion to your memory. This is what makes your longvé piece so truly special.
 
Part of an ecosystem
Adding more products to the world should come with a good reason. At our core, we believe in the sustainable value of crafting timeless designs in a quality that you will never give up, but rather pass on. We use only solid recycled 14 carat gold, meaning no plating that might wear away over time. And if you choose to, the gold is studded with diamonds, which are known for being some of the strongest stones on Earth.
 
Honesty at our heart
We want to offer a product as honest and transparent as possible. Our global team follows the volatile jewellery market closely; and we partner with the world's best jewellers to bring high-quality fine pieces directly to you, priced without the markup.
Responsibly crafted, personalised jewellery, at a fair price – that is our way.
 
With love,
Team longvé
"The experience we want to create here at our digital destination, shall be similar to talking to your most honest and uncomplicated friend. You can be 100% assured that the clarity and truth of your choices are served with love."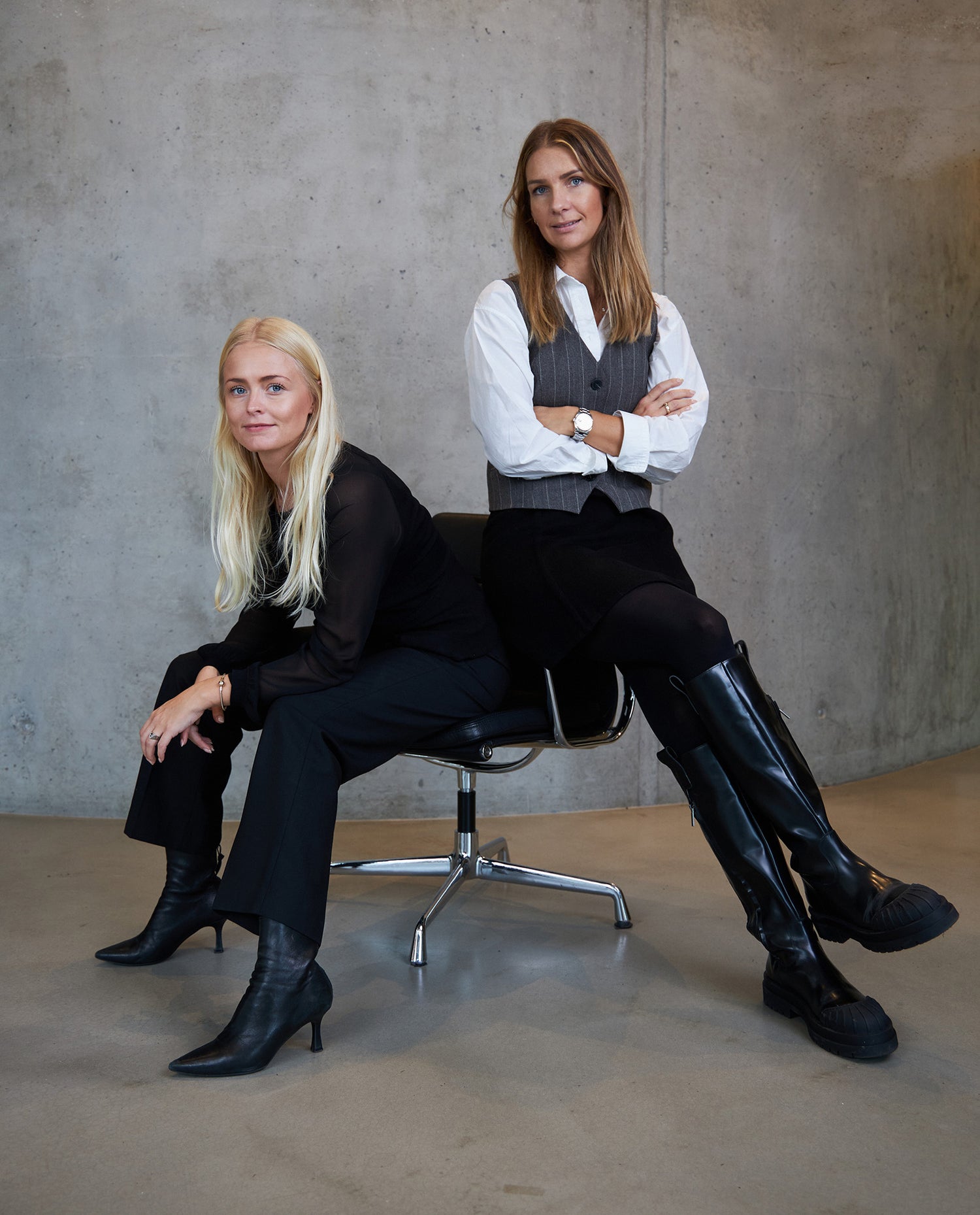 Meet our Founders
longvé was born out of acknowledging that one size does not fit all.  
We founded longvé to offer a simple and transparent process of choosing what is right for you. With longvé, we have taken it upon ourselves to reimagine the way fine jewellery is designed and handmade, by offering a digital platform that makes it easy and accessible to create something unique, that is crafted responsibly. 
Hopefully, this will be your go-to digital destination for personalised fine jewellery, made with longevity in mind.
With love,
Astrid & Katja